Squalane Articles:
Read the reviews and testimonials from customers who used Dr. Lark's Squalane:
Scroll down to read the full article: Squalane Testimonials and Users Reviews ↓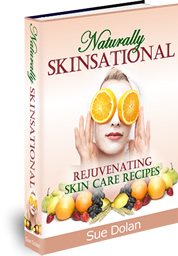 Click Here
"I thought I'd never give up my regular moisturizer, until I discovered Squalane!" ~Jennifer Petronis, age 35, copywriter

"He thought I was in my 30s!" I always get compliments that I have beautiful skin. The Squalane really helps the lines seem less defined. When I first met my new husband-to-be, he thought I was in my 30s. He was shocked to find out I had three daughters in their 30s and I was older than him! ~Debby E., age 54

"My skin feels much softer with a dewy glow. From the first application, I sensed Squalane would be the best skin-care product for my face! I have never used such a refreshing skin product as this, and I have tried several expensive products over the years, I am truly amazed….I really love it!" ~Linda Snyder, age 58

"I love my skin again. I have tried so many different products…nothing has performed for me the way Squalane has. I simply can't believe the way my skin looks. I am a 59-year-old Californian, so my skin has seen more than its share of sun. I looked every bit my age. After two weeks of using Squalane, I feel comfortable enough to go without makeup. I can't believe it! I'll use this product forever." ~Sandra T., 59

"No more fine lines." "I'm 60 and have taken very good care of my skin since my early teen years. I thank you from the bottom of my heart for the information that led me to change to Squalane. I saw results after only about 2 weeks of use. Fine lines are hardly noticeable, and my skin is softer, more supple and I think more eve-textured. The deeper lines around the corner of my mouth have lessened." ~Anne F., 60

"The small wrinkles on my face are diminishing!" "Since using Squalane, my skin feels super soft and moist. I get a lot of compliments about how young I look – not bad for a 55-year-old that looks 40 – at least that's what they say." ~Mary P., age 55

"Age spots and wrinkles seem diminished!" "From the first time I used Squalane on my face, neck and chest, I noticed how my sun-damaged skin seemed to drink it in and get nourished by this great product…those fine lines around my eyes have disappeared. I'm 54 years old, yet co-workers say I must be in my early forties! ~Vicki Allen, age 54
Read Previous: « Ocean Actives Squalane – Purest, Most Perfect Source on Earth
Give your skin what it needs to look younger, healthier, and smoother. Discover the Nature's Amazing Miracle Beautifier here
Excerpts taken from: MD's Journal of Youth Extension (Dr. Susan Lark, Anti-Aging Specialist) pp. 10-13 Note: A testimonial represents the experience of one individual. Results may vary. WARNING: Anyone with a known allergy to fish products should consult a health care professional prior to application of this product.