Squalane Articles:
"Ocean Actives wanted to find the purest source of squalane they could," says Dr. Susan Lark. After a long, painstaking search, they found their answer almost 3000 feet under the sea…"
Scroll down to read the full article:
Ocean Actives Squalane – Purest, Most Perfect Source on Earth ↓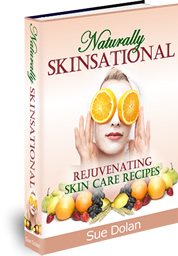 Click Here
The source they discovered was an abundant, deep-water shark that is rarely sen close to the surface. It's called the Centrophorus shark. It grows to about 10 feet long, and it thrives in the deep, virtually pollution-free waters off Tasmania in the Southern Hemisphere. The squalane in Ocean Actives Squalane is extracted from the liver of this remarkable deep-sea creature.
"These sharks provide the cleanest, purest form of Squalane on Earth," Dr. Lark says. "That's critical point because when you apply something to your skin — you need to know it's 100% — instead of some chemical formula produced in a laboratory."
Excerpts taken from: MD's Journal of Youth Extension (Dr. Susan Lark, Anti-Aging Specialist) pp. 6, 7
WARNING: Anyone with a known allergy to fish products should consult a health care professional prior to application of this product.
More Information on Ocean Actives Squalane
Ocean Actives – anyone use?
http://www.essentialdayspa.com/forum/viewthread.php?tid=25260
I have been using Ocean Actives Squalane for several months and LOVE it. It makes my skin so smooth and hydrated. It feels so wonderful. I even rub a bit into my elbows and on my heels. Yummo.
They have some new products and I am interested in the eye cream. Here are the ingredients
Ingredients: Water, Squalane, Glycerin, Cetearyl Alcohol, Ceteareth-20, Glyceryl Stearate, Peg-100 Stearate, Caprylic/Capric Triglyceride, Stearic Acid, Hydrogenated Lecithin, Shea Butter, OxyPeptide™ Yeast Extract, Ginkgo Leaf Extract, Green Tea Leaf Extract, Hydrolyzed Soy Protein, Vitamin E, Rice Bran Extract, Phytosphingosine, Ceramides 1, 2, and 3, Glucosamine, Citric Acid, Dehydroacetic Acid, Benzyl Alcohol . . .
I think it is just the squalane. It comes from the liver actually, instead of the guts. I read a post one time (maybe here, maybe somewhere else) and a lady called it shark guts…she was grossed out about it.
The website says: While Squalane is found in your skin, it's also found in nature—especially in shark liver oil. In fact, the very best source comes from deep-sea Centrophorus shark…The reason Squalane is so different is because it's the same ingredient found in sebum, a natural compound in your skin that helps your skin cells regenerate. It's what keeps your skin soft, moist, and young.
I also found a dermalogical report that defines the difference between squalene and squalane and the benefits has found in squalane a natural emolient. It imparts to the skin a suppleness without an unpleasant greasy feel. It readily forms emulsions with fixed oils and lipophilic substances and does not oxidize nor turn rancid. Squalane has also been found to accelerate dye-dispersion in lipsticks, producing a high gloss and acting as a long lasting fixative for perfumes. When applied to wshed or sun exposed skin and hair, squalane helps to restore the lost oils. It has long been known that coating the skin with oils offers considerable protection from sunburn because of a strong absorption band in the erythemogenic region . . .
I have seen a couple of other shark based ones out there and am willing to try them. Squalane is the one you want, it is more stable – Squalene is not and can spoil quickly.
Read Previous: « Squalane – Skin Care Solution for All Types of Skin
Read Next: » Squalane Testimonials and Users Reviews
Give your skin what it needs to look younger, healthier, and smoother. Discover the Nature's Amazing Miracle Beautifier here
Related Online Searches: Squalane
squalane review | ocean actives squalane | squalene | squalane oil | squalane olive