Find out here The Best Way to Lose Weight—
As seen on Woman's World –
MaryAnne DellaFera's antioxidant cocktail "diet pill":
resveratrol, isoflavones and quercetin
Scroll down to read the full article:
Flat Belly Diet Foods: Top 10 "Superstars" to Lose Belly Fat ↓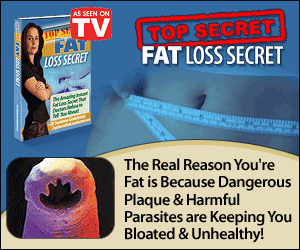 Click Here Now!
Source:www.prevention.com/flatbellyfoodslideshow/
If you've been unsuccessful in losing weight around your middle, here's some good news! The key ingredients found in the Flat Belly Diet—"MUFAs" (monounsaturated fatty acid—a healthy fat!) hold the power to truly change your body and specifically target hard-to-lose belly fat. Pair these fabulous foods with a reduced-calorie eating plan and you'll slim down where you want to—your belly. Here, 10 belly-fat-fighting superstars.
Almonds
The MUFAs and vitamin E in almonds work together to cut cholesterol. Almonds are also a great source of vegetable protein and fiber.

Eating Tip: Sprinkle 2 tablespoons of almonds over low-fat unsweetened yogurt and berries for an energizing morning meal.

Dark or Semi-Sweet Chocolate
Chocolate or, more specifically, cocoa powder made from ground, defatted cocoa beans, contains compounds that have the potential to protect against heart disease, stroke, cancer, and diabetes.

Eating Tip: Melt ¼ cup of dark or semi-sweet chocolate. Drizzle over fresh strawberries for a belly-flattening dessert.

Flaxseed Oil
Flaxseed oil is the best plant source of omega-3 fatty acids and helps reduce systemic inflammation, which researchers believe may lead to heart disease, cancer and Alzheimer's disease.

Eating Tip: Stir 1 tablespoon into a smoothie as a healthy afternoon snack.

Macadamia Nuts
Adding nuts and seeds to your diet can yield heart-health benefits. Macadamia nuts also contain fiber to help with digestion.

Eating Tip: Crush 2 tablespoons macadamia nuts. Dip one 3-ounce portion of chicken breast or 4 ounce piece of fish in low-fat milk, then press nuts to adhere. Bake at 350 degrees F for 10-20 minutes or until done.

Natural Peanut Butter
A serving of peanut butter contains the antioxidant vitamin E, bone-building magnesium, muscle-friendly potassium, and immunity-boosting vitamin B6.

Eating Tip: Toss a half-cup of whole grain noodles with 3 oz cooked shrimp, minced scallions, and ¼ cup sliced red bell pepper. Dress with a mixture of 2 tbsp peanut butter, 2 tbsp warm water and a pinch of crushed red pepper flakes.
[Webmaster's note: I adhere to Bible Health, for shrimp, I will substitute it with meat alternatives MorningStar products (or tufo) which you can find at Walmart's frozen food-Breakfast section.]

Olive Oil
Olive oil is the best all around for cooking and salads because it contains mostly MUFA, which lowers "bad" LDL cholesterol without affecting "good" HDL cholesterol. The greener the oil, the more antioxidants, so go for extra-virgin.

Eating Tip: Basil pesto and sundried tomato paste are also good sources of olive oil.

Pistachios
Pistachios contain lutein and zeaxanthin, two carotenoids that help protect against age-related macular degeneration.

Eating Tip: Stir 2 tablespoons toasted pistachios into ½ cup part-skim ricotta cheese with 2 teaspoons honey and 2 tablespoons semi-sweet chocolate chips for a sweet snack.

Sunflower Seeds
Sunflower seeds are packed with B vitamins, which play an important role in protecting against inflammation—and they're an excellent source of vitamin E. Sunflower seeds are also great for curbing hunger.

Eating Tip: Sprinkle 2 tablespoons of toasted sunflower seeds in your salad.

Walnuts
Like seafood and flaxseed, walnuts contain omega-3 fatty acids, which help protect your heart and preserve brain health. If you're nuts about walnuts, try this easy snack: Mix 1/2 cup (4 oz) canned pineapple into 1/2 cup cottage cheese. Sprinkle with 2 tablespoons of walnuts for only 325 calories.

Eating Tip: Add a MUFA to your favorite salad by adding 2 tablespoons of roasted walnuts.
READ: MUFA FOOD LIST: Servings and Calories
More Articles on Flat Belly Diet
This Flat Belly Diet Meal Plan: 25 quick meals made from healthy, delicious packaged foods that follow the rules of the Prevention's bestselling Flat Belly Diet is developed by Cynthia Sass, MPH, RD, coauthor and creator of Flat Belly Diet. These meal plans makes it easier to lose weight without feeling hungry.
Read here: Free Diet Meal Plan: 25 Flat Belly Diet Meal Samples
The Heart of the Flat Belly Diet Top 5 MUFA Foods – These ingredients hold the power to truly transform your body, not to mention lengthen your life. The secret is their magical "MUFA" (AKA good fat!) . . . Eating one serving of any of these foods at every meal will help reduce your accumulation of dangerous belly fat; control your calorie intake and you'll lose inches and pounds, too–especially around your waistline. . . Liz Vaccariello, Prevention's Flat Belly Diet author, is imparting some of her flat belly wisdom — rules that she follows to keep belly bloat at bay.
Read here: Flat Belly Diet (MUFAs): Top 5 Foods to Eat and to Avoid
Flat Belly Diet
Author of the book Flat Belly Diet, Liz Vaccariello, chats with Lori about the foods that help keep the belly flat.
Flat Belly Diet in the News
Losing actual flab takes a little time, but if you want to lose that belly pooch quickly — that's pretty easy, and with a few small adjustments you'll feel flatter and look slimmer in a matter of days. Eating healthy foods and drinks that will help flush out excess fluid, reduce water retention, and relieve gas can de-bloat your belly. Here are key foods to eat and foods to avoid.


Read news and watch the video here Lose the pooch! Try the flat belly diet
www.msnbc.msn.com/id/27401701
FLAT BELLY DIET!, by Liz Vaccariello and Cynthia Sass. (Rodale, $25.95.) Nutrition advice and workout tips from the editors of Prevention magazine.
Read NewYork Times Best Sellers: Hardcover Advice


www.nytimes.com/2008/12/14/books/bestseller/besthardadvice.html?_r=1
Start Saying Goodbye To Belly Fat


What's your least-favorite body part?

In a recent survey, two-thirds of respondents said it's their stomach, and the jiggly belly fat that builds up as the years go by.

It's unattractive, potentially dangerous, and stubbornly tough to get rid of.

But the editors of Prevention magazine say they've found the science that can help end the scourge of belly fat.

The answers are in their new book, "The Flat Belly Diet"

Read here CBSNews transcript on Flat Belly Diet
www.cbsnews.com/stories/2008/11/01/earlyshow/health/main4562801.shtml